Keeping up with ever-advancing technology demands is often a challenge. Liberty AV Solutions, known to be heavily ingrained in the industry and often leading the way for advancements, has met the forthcoming bandwidth conversion to 18G with not one, but multiple solutions to extend these heavier data signals among greater distances, and without the use of compression.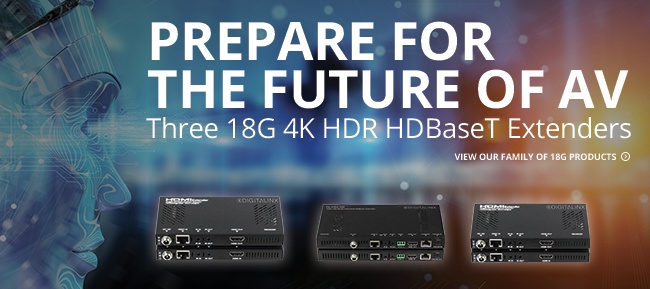 This year, at CEDIA 2018, Liberty will be displaying their answers to the 18G conversion with a variety of extenders, cables, and switchers, including fiber options. Since the installation at hand is never 'one-size sits all', Liberty's spread of products is designed to offer multiple solutions in varying sizes to meet the needs of the AV installer. In fact, Liberty offers three fiber-based technologies to allow fully uncompressed 18G over fiber up to 1000' for your uncompromising or long distance installations.
Lining up all the new 18G options and 10G options can be a challenge, however, Liberty AV has updated their Extender Comparison Matrix to include their 18G solutions. Download the web-linked version for your convenience.
Not quite on the 18G bandwagon?

Liberty's 10G solutions can now be snatched up at new lower prices. Log on to Liberty AV's Website and check out their 10G Best Sellers here or inquire at CEDIA 2018 Booth #4215.
Learn more about new 18G Solutions on the Liberty AV website. Contact Liberty AV Solutions at 800-560-8998 or via orders@libav.com for more information.
Previously Published in CEDIA EXPO 2018 Press Releases.