New Low Voltage LED Lighting Solutions are driving the next great opportunity in the AV channel. Transformation of space, dynamic scene settings, lifestyle and wellness applications are just some of the features and benefits AV integrators can now deliver to customers.
Low Voltage LED lighting technology is disrupting the lighting industry, creating new revenue opportunities and delivering comprehensive experiential solutions for AV and low voltage integrators. To stay at the forefront of these needs and continue delivering on its commitments to offer 'Every-AV-Thing Connecting Source to Display' Liberty AV Solutions will now be the commercial AV distribution channel for Colorbeam in the US, the revolutionary low voltage lifestyle and wellness lighting company.
"We are extremely excited about partnering with Liberty AV to bring Colorbeam low voltage lighting to the channel," states Michael Teolis, President of Colorbeam. "Liberty's focus on driving opportunity, value, service and support to its network of commercial AV integrators are key in insuring adoption and success for all involved. As AV integrators continue the transition to all things low voltage, low voltage lighting truly represents the next great opportunity for the channel. We look forward to working with the Liberty team to drive this new, high revenue opportunity in the AV market space."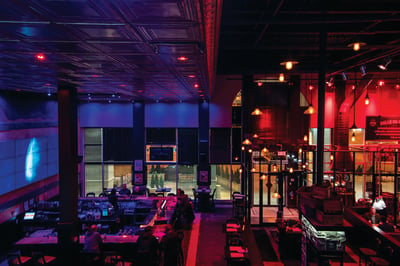 Low voltage LED lighting meets the world of AV
The Value Proposition
Installing lighting over the same low voltage infrastructure in which Audio/Video and other low voltage technology is delivered, opens the door for integrators to offer the entire technological solution from start to finish. One integrator, one control solution, one relationship. Gone are the days of high voltage and traditional Romex wire requirements. The emergence of LED technology and its minimal power requirements allow power and control over a single network cable (CAT cable) driving smarter and more energy efficient lighting solutions. Colorbeam lighting offers integrators a unique opportunity to drive value to the customer and become relevant to specifiers, consultants, and other professionals.
Harmonious Installs

The adoption of low voltage lighting now affords AV/Low voltage integrators the luxury and advantage of leveraging existing installation and programming competencies to become a single source professional vendor of state-of-the art lighting solutions. Lighting is now digital and current AV skill sets are required in selling, installing, programming, commissioning, and servicing the future of lighting. With Colorbeam engineered lighting solutions, integrators are no longer constrained to the revenue associated with the mandate of controlling 3rd party sourced fixtures.
The Right Light All the Time: Innovation in Low Voltage Lighting
While there are other low voltage LED lighting suppliers in the market, Colorbeam is the only partner that delivers an unmatched tunable white/RGB/RGBW/dimmable/controllable LED lighting solution with such a diverse selection of fixtures for indoor, outdoor and landscape applications. Liberty's vast network of integrators will drive ROI and business differentiating lighting solutions in corporate, commercial, hospitality and retail applications.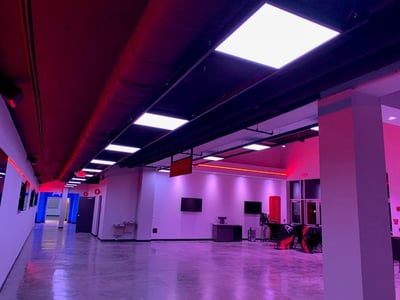 Healthier and more pleasant work environments with Colorbeam
Lifestyle and Wellness Lighting
Attracting and retaining customers, while differentiating yourself from the competition with the "cool/ wow factor" of low voltage lighting, are just a few of the benefits Colorbeam delivers. Features such as tunability and circadian rhythm drive wellness applications, making home and work environments healthier, more pleasant, and productive spaces. The possibilities are TRULY ENDLESS!
Colorbeam's complete selection of products and design services will be available through Liberty AV Solutions. Liberty AV will be able to fully support installers looking to add low voltage design to their portfolio and is currently scheduling demos of the Colorbeam Product Line. Demos can be scheduled on the Liberty AV website or contact Liberty AV Solutions at 800-560-8998 or via orders@libav.com.
Colorbeam Low Voltage LED Lighting Solutions will be on display at InfoComm 2019 at Liberty AV Booth #2021. For questions and more information, contact Liberty AV Solutions at 800-560-8998 or via orders@libav.com.