Large projects require a large supplier, specialized in audiovisual products for consumption and commercial use. In a large and diverse region, the market landscape varies by country. Liberty AV Solutions helps integrators to achieve a better position in the market, connecting customers with the right products.
One Supplier… Multiple AV Products
Recently, the Consortium formed by "Acoustic Designs - Diiler - AV Consulting Group" carried out a large project in Costa Rica to complete the entire AV installation of a large auditorium with capacity for 2,200 people, plus 15 meeting rooms. Considering the size of the project and the high quality required, the end customer needed a manufacturer that they could count on to supply all the AV solutions for the installation. So, they immediately turned to Liberty AV for everything from audio, video, cabling, and ethernet networking systems.
"We have been so impressed with Liberty AV's DigitaLinx series" says Felipe Vargas, the project's audiovisual designer, "they have advanced beyond the competition… even backed by a 5-year warranty. You can't go wrong ... it's the perfect balance between performance, quality, incredible investment value and peace of mind."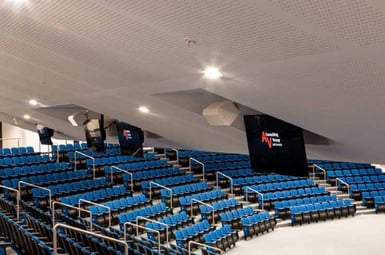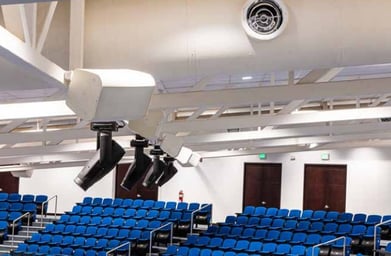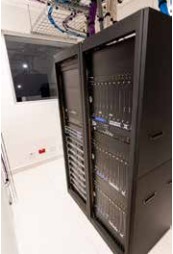 The results were certainly a success. The complete installation consisted of several DigitaLinx 8x8 matrix switches, 40 sets of HDMI extensions with their rack accessories and power supplies, NIVEO brand network switches and network cabling (Ethernet, HDBT, control, speakers, audio), as well as RJ45 connectors from Liberty Wire & Cable - all supplied by Liberty AV.
Every-AV-Thing - Connecting Source to Display
Staying true to its roots, Liberty continues to develop and expand its cable line to provide installers with the products they need to get the job done right and on time.
Our dedication over the past thirty years has earned the trust, respect, and admiration of the largest firms in the professional audiovisual technology industry and has made Liberty AV the "ideal" cable.
Saving our partners' time and money in each installation begins with attention to detail. Liberty products are designed to offer time and cost savings, solid performance, and the best value and warranty in the industry, with a long history of building quality products based on feedback from installers and users.
Contact Us!
Contact Liberty AV's customer service team at 800-530-8998 or via orders@libav.com