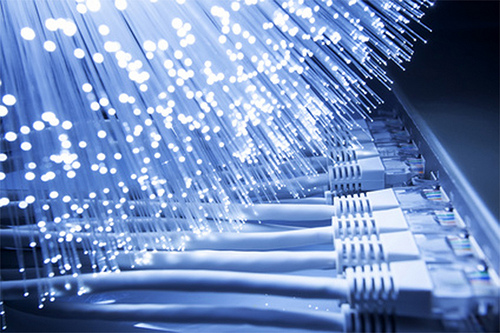 Wireless technology transforms the way businesses operate. When enterprise mobility is a major issue with small and medium sized organizations, and flexibility of operations often impacts how the client perceives a business, the utility and relevance of wireless communication cannot be sidelined. However, all technology comes with its limitations. Nonetheless, there is a way to bypass them and find a better route to attain objectives. It is important to remember that though wireless networks play a significant role in enhancing productivity and encouraging collaboration, its limitations are best tackled by simply staying wired in certain situations. In this piece, we are going to take a closer look at four instances where a wired Internet connection will better serve our purpose.
When Dropped Internet isn't an Option
We opt for wireless communication to rise above the limitations of wired networks. Being wireless means increased mobility, better collaboration, and faster responsiveness to customer's needs. What if you can't enjoy these benefits anymore? What if dropped internet gets in the way of smooth mobile collaboration? There are times when it is crucial to have a steady network. Dropped connections may incur costs to your business, and clients may become doubtful of the quality of your internal resources (which is not good if you are trying to finalize a deal). A wired connection will give you a steadier network to depend on during video or audio collaboration efforts with clients or employees.
When audio or video content is being recorded
This is a common problem with networks – dropped audio or poor quality video transmission during recording sessions for live telecasts. A high speed internet connection with the required bandwidth is the minimum that an IT infrastructure demands to ensure high quality audio and video. With wireless networks, it could be easier to access a recorded video (especially since most of the mobile devices have integrated high power Wi-Fi apps) but when it comes to recording video, wired networks provide you with a more stable Internet connection and better speed.
When video or audio needs to be ultra-high resolution
If you are looking at an uninterrupted and high definition video calling experience, it's a good idea to avoid the uncertainties of wireless connection. If you are at office, it will be easier to get connected to the broadband LAN. However, if you are on the move, it's better to wait till you can access a wired connection when you need to transmit high-resolution video or audio. Wireless Internet may be able to resolve smaller networking issues and emergency communication on the go. However, for a stable internet connection, it is always better to trust in the strength and capacity of wired connection.
When you want to reduce fail points for audio, video or network
In a survey by the International Association of Administrative Professionals, 42 percent of respondents said they will work more frequently with video conferencing in the future, due to wireless communication technology. Wireless includes the huge number of devices that have found their way into homes, businesses, educational institutions, places of worship, the healthcare industry, and so forth. This is one side of the story; the flip side is increased fail points, whether you refer to networking, audio or video communication. Speed, stability, security, and quality of communication: These are the four foundations of modern collaboration. In spite of its many advantages, 'going wireless' doesn't save users from facing the disruptions inherent to this technology. The best way to avoid this is to stay wired, at least for the period of time when you need a reliable connection to support you through a meeting.
Wireless technology is a boost to collaboration and mobilization efforts. But a balanced and measured combination of wired and wireless network can improve the standards of communication technology for all organizations.
Photo Credit: Universidad Politécnica de Madrid via Compfight cc