Amid the current pandemic, employee health and safety screening is an important component of reopening businesses and returning to work. A thorough assessment involves a temperature check on employees and visitors entering a facility.
Liberty's new iR37 Non-contact Infrared Thermometer with Facial Recognition and Access Management is a practical and effective solution for building access control and risk management in the workplace.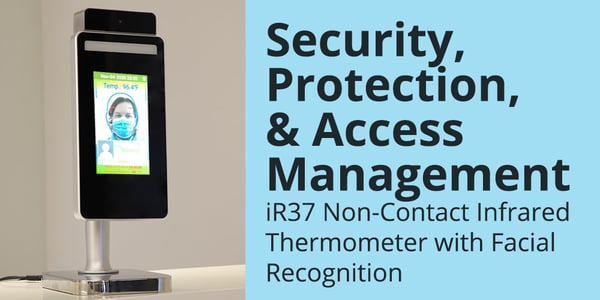 Handle participants that don't meet temperature and mandated mask requirements professionally and privately, while providing critical track and trace reports to reduce the risk of widespread contamination.
Protect: Liberty's iR37 offers accurate and completely non-contact temperature sensing with mask recognition to increase the safety and peace of mind for employees and guests.
Access: The iR37 integrates into back office or building management systems via API to enable access management, with added visitor management and reporting.
Trace: Facial recognition uses likeness-recognition algorithm with the ability to store up to 10,000+ contacts. The track-and-trace feature mitigates widespread contamination.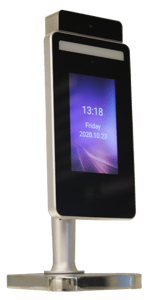 Download the New iR37 Brochure
Learn more about the iR37 by downloading the brochure, available now.
Contact your Liberty AV representative or our customer service team to schedule a demonstration